Sun Thinking
April 22, 2023

Online at
solarprotocol.net.
With the hybrid
launch event at LARPA
, Brooklyn.
Curatorial Team: Tega Brain, Alex Nathanson, Benedetta Piantella and Kate Silzer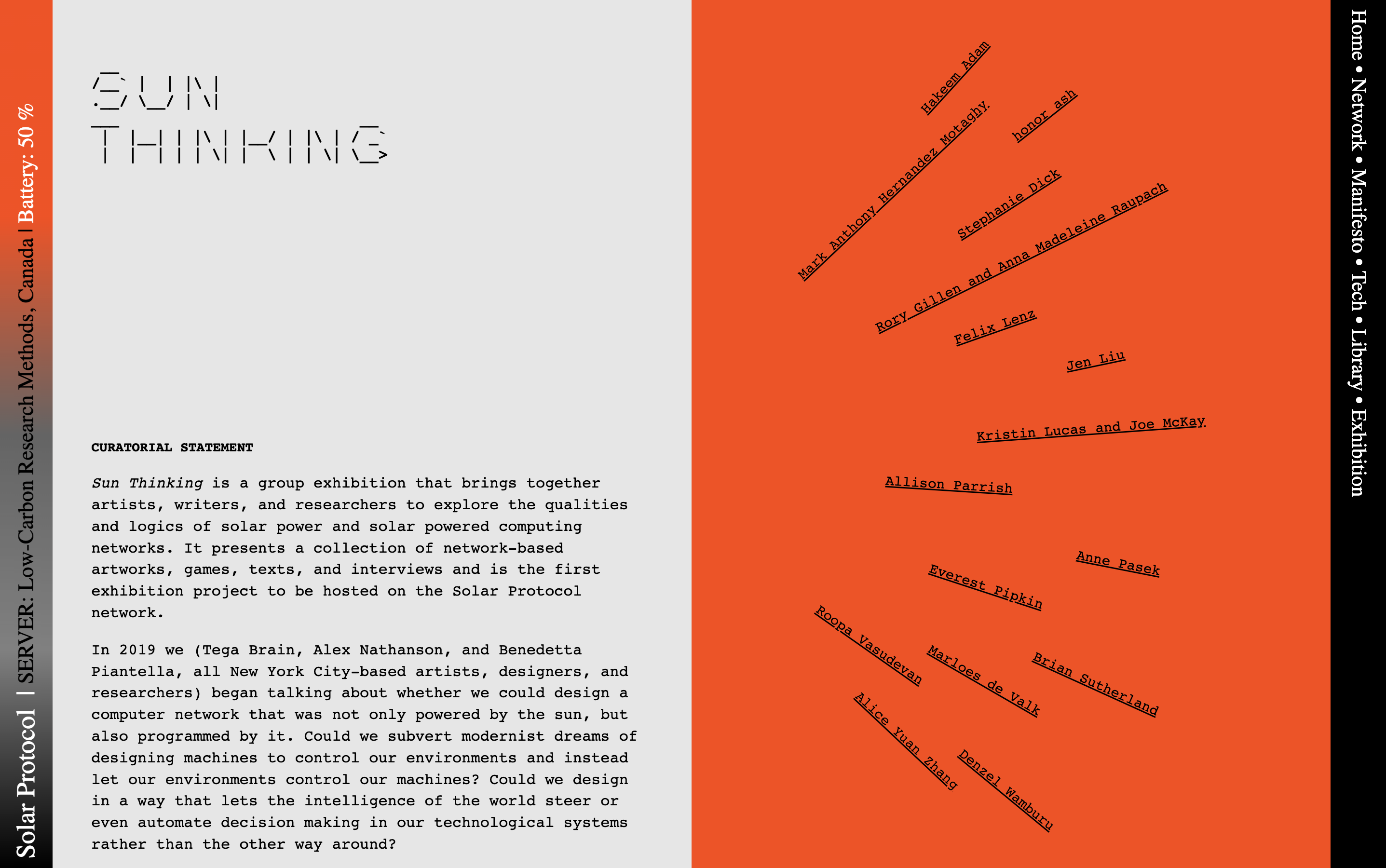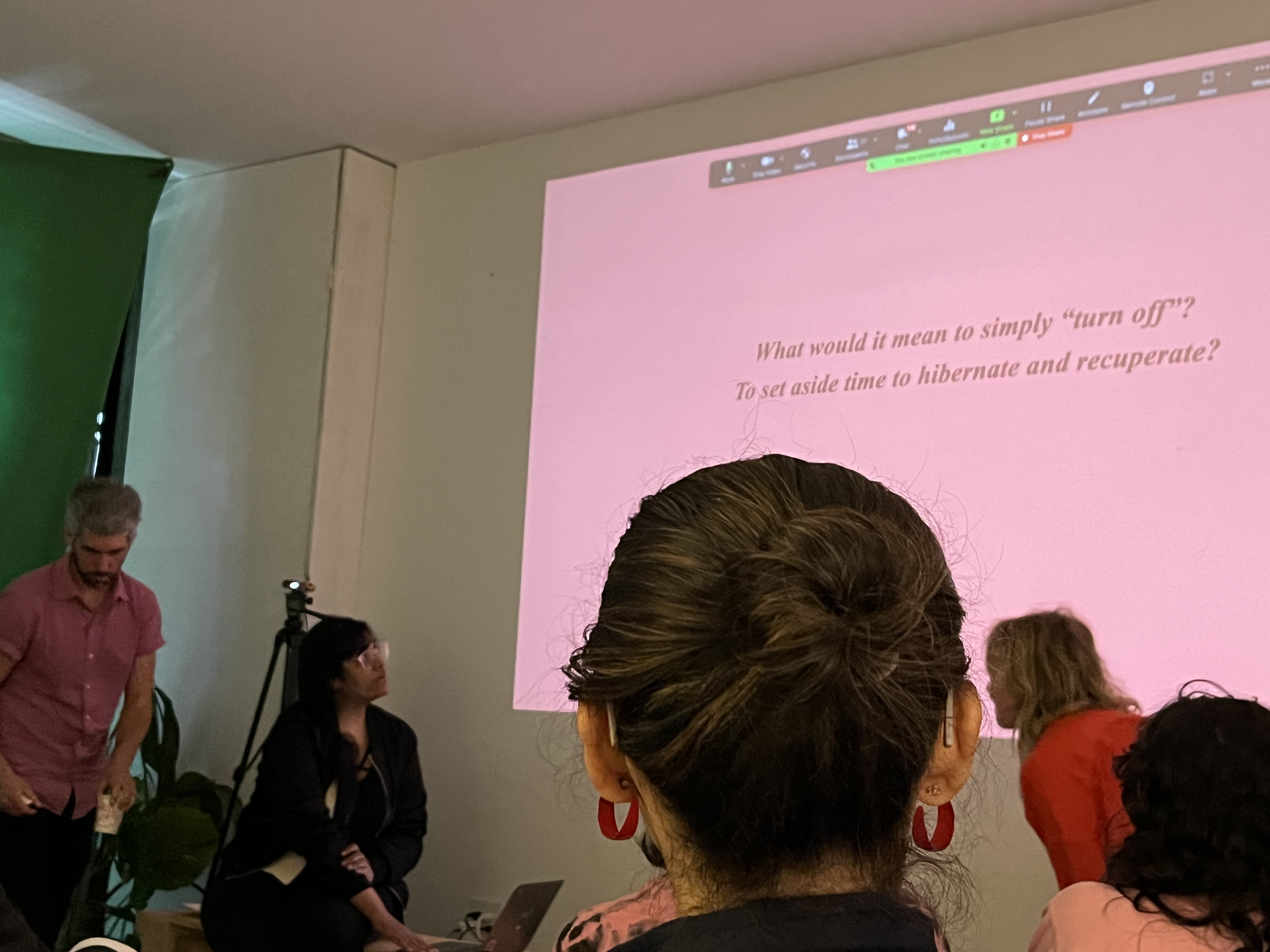 Poetic Computation: Seven Years of SFPC
January 12 - 23, 2020

Westbeth Gallery, New York City
Curatorial Team
Tega Brain, Alex Miller, Brian Solon, Lauren Gardner and Taeyoon Choi.
This exhibition celebrated seven years of work at the School for Poetic Computation (SFPC). Founded in 2013, and located in Westbeth Artists Housing, SFPC is an artist-run school, residency and research community, exploring the intersection of code, design, hardware and theory — focusing especially on artistic intervention. Its mission is to support and nurture a diverse community of artists and critical thinkers to shape more creative, humane and poetic forms of computation. In the past few years, the school has prioritized inclusion of women, QTPOC, and the disability community, offering a range of free public programs. With classes and events focusing on environmental justice, disability and accessibility, intersectionalities, and racial bias in algorithms, the teachers have expanded the conventional understanding of computation.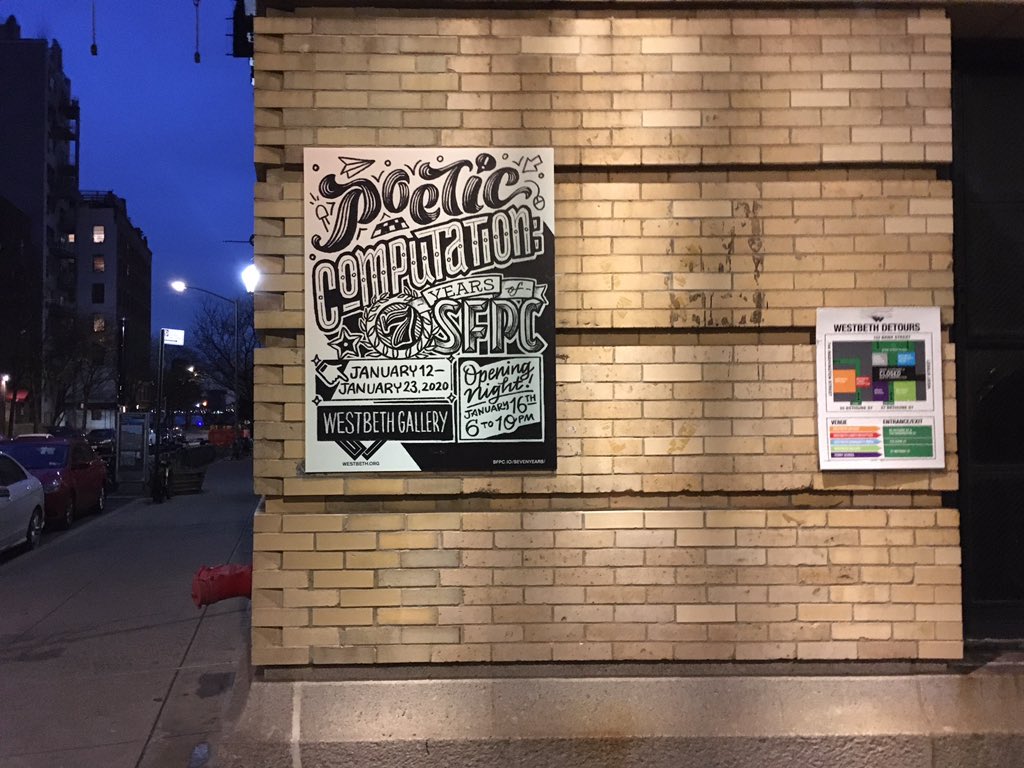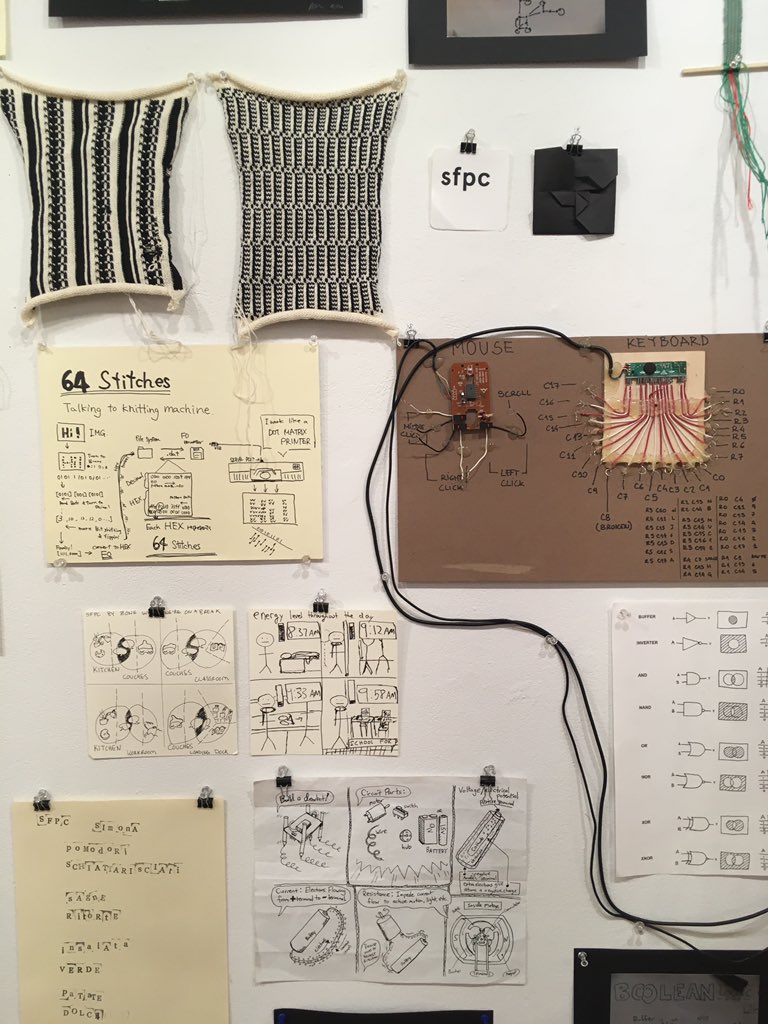 Exhibition photography by Kyle Knodell.